Volvo XC90 to be Produced in Charleston, SC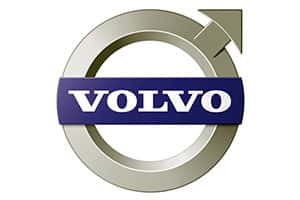 Volvo just gave South Carolina some awesome news! They recently announced that the next-gen Volvo XC90 will be the second vehicle built at the their new plant in Berkeley County. This will begin in 2021.
Investment
So now, Volvo's total investment in United States manufacturing operations is over $1.1 billion dollars. Volvo will also bring almost 4,000 jobs to the Charleston, SC area. Production of the S60 will begin at the new plant in late 2018. There is also a new office complex in the works.
"The continued expansion of our plant in South Carolina is another significant commitment to the US market," said Håkan Samuelsson, president and chief executive. "The plant in Charleston will serve both the US and international markets and forms a strong foundation for our future growth in the U.S. and globally."
It was back in the Spring of 2015 when Volvo announced their first manufacturing plant in the United States would be located in Berkeley County, SC., just outside Charleston, SC. Volvo chose this site versus others for a few reasons. There is easy access to international ports and the necessary infrastructure already in place. The Charleston area also has a well trained work force and is a suitable place for investment. The Charleston area also offers a great deal of experience in high-tech manufacturing.
Next-Gen XC90
One of the main reasons Volvo decided to build the next-gen XC90 here in South Carolina is because the United States is the largest single market for the XC90. There will be a large number of vehicles exported from the Port of Charleston. The Volvo XC90 was a major player in Volvo's sales recovery. Since its launch in 2014, the XC90 is the most awarded luxury SUV of the century.
Excitement
Of course, all of us here at Beach Automotive Group and Beach Volvo couldn't be happier about this great news! The XC90 is truly an amazing vehicle. If you're not familiar with it, stop by or give us a call today. You'll be glad you did!