Volvo XC90: 2 Generations Recognized by CarGurus.com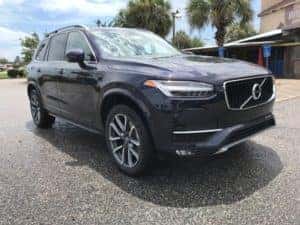 We have some fantastic news from CarGurus to share with you this month! Two generations of the Volvo XC90 were recognized as strong pre-owned purchases by CarGurus.com. CarGurus.com is one of the top online automobile marketplaces. Keep reading for details!
Best Used Car
The automotive authorities over at CarGurus named the 2014-2018 Volvo XC90 as Best Used Car in the luxury midsize crossover/SUV category. The 2014 CX90 was the very last year that the original history-making Volvo XC90 was manufactured. The present generation of the XC90 debuted in 2015. It was part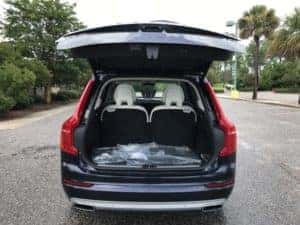 of a daring plan to reinvent the whole Volvo product line. Also, both models were given the distinction of North American Truck/SUV of the Year.
Matt Smith, CarGurus Senior Editor, said,
"A pre-owned Volvo XC90 will delight shoppers looking to combine luxury with safety in their next family car. Not only does the XC90 impress CarGurus' expert reviewers, it also retains its value well above the segment average, meaning this 3-row luxury crossover won't suffer from depreciation as dramatically as some of its competitors."

"Customers can be confident in buying any pre-owned Volvo car," said Anders Gustafsson, president and CEO of Volvo Car USA. "To have the experts at CarGurus give two generations of XC90 a top category award only reinforces that."
Scoring
Scores were based on assessing five key values: user reviews, professional test drives, popularity, availability, and CarGurus' projected 12-year value retention. Of course, the winner was the vehicle with the highest overall score
Volvo offers these award-winning pre-owned XC90 models through its Certified by Volvo program. Certified by Volvo vehicles meet the strictest criteria and are backed by the company's unlimited mileage warranty. Each must pass a rigorous, 170-point inspection, have less than 80,000 miles, and receive a detailed CARFAX Vehicle History Report.
Certification
Before being certified, Volvo repairs or replaces any necessary components – carefully checking the exterior and powertrain – and even does a road test. A factory-backed warranty covers every part of each Certified by Volvo vehicle that is not specifically excluded, including the replacement or repair of thousands of components. Plus, it's upgradeable up to ten years. Complimentary roadside assistance and a zero deductible for all warranty visits are also included.