Volvo CX40 Recharge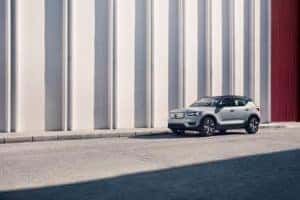 Not too long ago, Volvo introduced the XC40 Recharge. It's the company's very first fully electric car. It's also the first model in its brand-new Recharge car line concept. Keep reading for details.
XC40 Recharge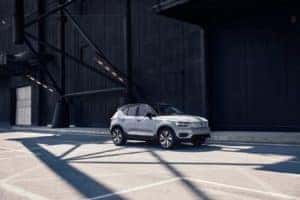 The New XC40 Recharge is based on the award winning XC40 SUV. It's the first in a line of Fully electric Volvo vehicles. To be quite honest, it's a milestone for Volvo cars. This vehicle also offers a brand-new infotainment system powered by Google's Android operating system. Over the next half decade, Volvo will introduce a fully electric vehicle each year. Its goal is to make all-electric vehicle 50% if its global sales by 2025. The other 50% will be hybrids. The name Recharge will be the name for all of the chargeable Volvo vehicles with either a fully electric or plug-in hybrid powertrain.
"We have said this several times before: for Volvo Cars, the future is electric," said Håkan Samuelsson, chief executive. "Today we take a major new step in that direction with the launch of our fully electric XC40 and the Recharge car line."
Of course, the XC40 Recharge is everything drivers will expect from a Volvo SUV. It offers a state-of-the-art and full electric all-wheel drive powertrain. That powertrain offers a range of more than 200 miles on a single charge. It also offers 402 horsepower. The vehicle's battery can charge to 80% in just 40 minutes if it's on a fast charger system.
Infotainment
The awesome Android-powered infotainment system is completely integrated with Volvo On Call as well. That's Volvo's digital connected services platform. With Volvo On Call, plug-in hybrid drivers are able to track how much time spent driving on electric power.
To meet the anticipated growth in demand for its Recharge cars, Volvo Cars will triple production capacity for electrified cars and will as of next year prepare a Designer's Choice selection of popular Recharge models, offering the potential for radically reduced delivery times. Volvo Cars aims for plug-in hybrid cars to make up 20 percent of total sales in 2020.