Using Lincoln ActiveGlide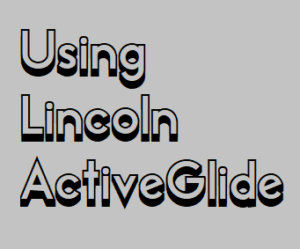 The refined 2022 Lincoln Navigator large luxury SUV is the first Lincoln to offer the convenience of ActiveGlide hands-free highway driver-assist technology. This exciting technology covers more than130,000 pre-qualified miles of North American roads. Ford Clients to enjoy hands-free highway driving using ActiveGlide, a few necessary activations and steps need to be taken.
Activation and Set Up
For ActiveGlide to work, first, the Lincoln Connect modem needs to be authorized though the Lincoln Way App.
Next, on the SYNC 4 display, tap FEATURES > DRIVER ASSISTANCE > CRUISE CONTROL and verify that Lane Centering with Hand-Free is turned ON.
Optimizing ActiveGlide
ActiveGlide functionality relies on a driver-facing camera to monitor the driver's eyes. The camera is located on top of the steering column, just behind the steering wheel. Depending on seating position, steering wheel angel and driver height, the camera may not have optimal view of the driver's eyes which could lead to "Watch the Road" warning. If warnings occur, a few simple adjustments can be made while using ActiveGlide, including:
Raising the seat heights
Adjusting the steering wheel angle
Removing facial coverings or certain sunglasses
Centering the driver in the seat
ActiveGlide on the Road
When the vehicle has entered a section of pre-qualified divided highway, known as a "Hands-Free Blue Zone," and can detect both lane markings, ActiveGlide enters one of three states:
Not Engaged – ActiveGlide is not available. Lane Centering and Intelligent Adaptive Cruise Control can still be used
Lane Centering Mode – Adaptive Cruise Control with Stop-and-Go and Lane Centering (that works on most roads with lane lines) helps keep the vehicle centered in the lane while the driver keeps their hands on the wheel and eyes on the road
Hands-Free Mode – ActiveGlide uses cameras to monitor driver engagement and vehicle position within the lane while applying steering support in designated Hands-Free Blue Zones
When Hands-Free Mode is available and all of the conditions are met, a pop-up will appear in the instrument cluster that ActiveGlide can be used.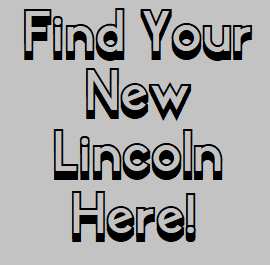 To activate, turn ON the Cruise Control located inside the steering wheel. Next, the cluster will show a prompt that informs the driver that ActiveGlide is ON, followed by a blue steering wheel icon that indicates Hands-Free Mode is activated.
From there, drivers can simply take their hands off the wheel and feet off the pedals while keeping their eyes on the road. ActiveGlide will accelerate, brake and steer the vehicle for them.
To deactivate the system, simple press the Cancel or Cruise Control button. If you have any questions, please give us a call today!