Updated Mazda6 Unveiled at LA Motor Show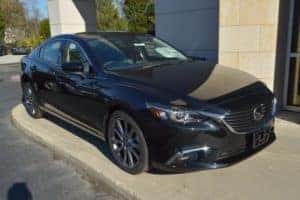 At the beginning of this month, Mazda unveiled the newly updated Mazda6 at the Los Angeles Motor Show. Keep reading for the details!
Third Update
This is the third update since it was fully redesigned back in 2012. It's the flagship of Mazda's passenger car lineup. For this update, Mazda had a few goals. First, Mazda wanted to enhance the the daily life of people who simply loves cars. Mazda also incorporated premium details, new engineering concepts and technologies. These new items are based on Mazda's human-centric design philosophy. The updated Mazda6 is a beauty!
New Technology
Under the hood, the powertrain adopts new technology which includes a cylinder deactivation system for the SKYACTIV-G 2.5L gas engine. This offers better fuel efficiency and an improved performance feel.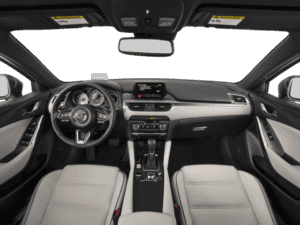 Style-wise, "Mature Elegance" is the theme the design team used. They raised the quality feel of the the interior and exterior. This results in a look of maturity and composure. The high-grade interior features Japanese Sen Wood which if often used in traditional Japanese furniture and instruments. The entire design is more distinctive, beautiful and dignified.
Of course, the Mazda6 still offers a wide range of advanced i-ACTIVSENSE safety technologies. These technologies help the driver identify possible risks and help to reduce the chance of damage or injury.
Want to learn more about the updated Mazda6?
Interested in learning more about the new features and design of the updated Mazda6? Look no further than Beach Mazda! We have the best people with the most Mazda knowledge in the entire area! Never test driven a Mazda before? Well what are you waiting for? Give Beach Mazda a call today and we'll get you scheduled for your very own VIP Test Drive Experience! Our representatives will have everything set up and ready for your arrival. Don't miss out on a great opportunity to get behind the wheel of your very own Mazda6! By all means, call Beach Mazda today!