Thankful for You at Beach Automotive!

We're thankful for you…
To all of our wonderful clients and friends,
     Because we're so very thankful for you, here's a bit of Thanksgiving enjoyment just for you!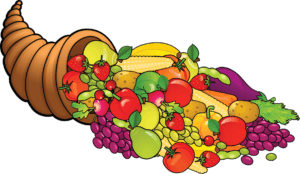 All in a Word
By Aileen Fisher
T for time to be together, turkey, talk, and tangy weather.
H for harvest stored away, home, and hearth, and holiday.
A for autumn's frosty art, and abundance in the heart.
N for neighbors, and November, nice things, new things to remember.
K for kitchen, kettles' croon, kith and kin expected soon.
S for sizzles, sights, and sounds, and something special that abounds.
That spells ~~~THANKS—for joy in living and a jolly good Thanksgiving.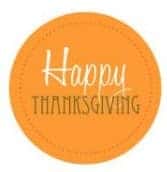 At this time of Thanksgiving we pause to count our blessings. The freedom of this great country in which we live. It's opportunity for achievement. The friendship and confidence you have shown in us. For all of these things we are deeply thankful.
Thank you for being our valued customers and friends. We are grateful for the pleasure of serving you and meeting your automotive sales and service needs. We wish you a lovely Thanksgiving and a joyous holiday season. May the good things of life be yours in abundance not only at Thanksgiving but throughout the coming year. Our best wishes for a Happy Thanksgiving.
With many thanks,
The Management and Staff of Beach Automotive Group