Revel Audio & Lincoln: Shared Commitment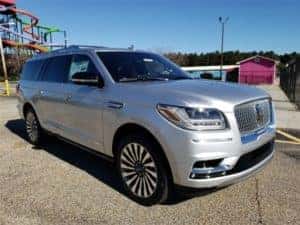 In 1996, Revel Audio, guided by science and driven by passion, set out to perfect home audio. They did this by crafting the world's finest loudspeaker system.  After capturing many prestigious home audio awards, Revel brought its industry-leading technology to the automotive world. They did this exclusively through Lincoln in 2015. Keep reading to learn more about Revel Audio.
Unparalleled Depth
Once inside a Lincoln vehicle, you can see the elegant craftsmanship of the speaker grilles. You can hear the unparalleled depth of the Revel and Revel Ultima Systems. Yet, the journey to deliver this level of audio craftsmanship  is a long one. Join us for a backstage look at how Revel and Lincoln engineers crafted a truly unique automotive audio experience
Shared Commitment to Quality
The Lincoln and Revel relationship is based on a shared commitment to quality, craftsmanship and performance. There are no compromises. Each brand's attention to detail and execution using the finest materials results in a truly superior audio experience, of course.
Visual Harmony
As a matter of fact, this collaboration allows Revel engineers to have early access in the Lincoln vehicle development process. That's when they begin to establish the perfect placement of speakers. The visual experience is equally important as the audio. Revel and Lincoln engineers work together. They select the materials that cover and surround the speakers. The materials enhance the sound quality and the visual harmony.
Lincoln and Revel Audio Set the Standard
Lincoln and Revel Audio are proud to set the standard for mobile acoustic clarity, depth and craftsmanship. Thousands of hours went into developing each Revel System. We will take time to demonstrate this world-class sound quality that the audio systems the Lincoln and Revel relationship has created. Before your test drive, we'll show you all about it. Not to mention, we'll point out the speaker locations and let you experience it up close and in person for a true experience of the sound in full. Furthermore, we're sure you'll be impressed.