Parents! We've got great news for you!
New parents!
You might want to keep an eye on this technological development.
Keep reading for some absolutely amazing information that could certainly make your nights so much better!
Sleepy Time
If you have recently welcomed a new bundle of joy, you're probably already feeling the effects of not getting a good night's sleep. Ford is here to help! Yes, you read that correctly. As new parents, you have also most likely had to take a few trips around the block with your little one just to get him or her to fall asleep. It is not uncommon for parents of newborns to do this. Unfortunately, new parents can lose almost 44 days worth of sleep in your child's first year of life. Beach Automotive Group knows that Ford offers vehicles that are comfortable for the entire family. But, what if you never had to leave the comfort of your own home?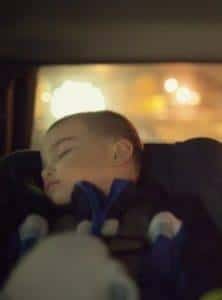 Ford has developed a cot that could simulate – in the comfort of your own home – the motion, engine noise, and even the street lighting of those night‑time drives. To all appearances a regular cot, the Max Motor Dreams, comes to life using a smartphone app. This enables it to record and then reproduce the comforting movement, lights and sounds of a particular journey.
"After many years of talking to mums and dads, we know that parents of newborns are often desperate for just one good night's sleep. But while a quick drive in the family car can work wonders in getting baby off to sleep, the poor old parents still have to be awake and alert at the wheel," said Max Motor Dreams designer Alejandro López Bravo, of Spanish creative studio Espada y Santa Cruz, which produced the award-winning design. "The Max Motor Dreams could make the everyday lives of a lot of people a little bit better."
Production
For now, the Max Motor Dreams is a one-off pilot. But following numerous inquiries, the company is considering putting the unique cot into full‑scale production. How awesome would this be if it went into full production? All of the parents here at Beach Automotive Group think it's a great idea. But, until it happens, we'll help you get your baby asleep the old fashioned way: in a brand new Ford vehicle.
Give Beach Automotive Group a call today. You'll be glad you did!