Music and a Mustang Shelby GT350!
What goes best with a brand new Ford Mustang?
Awesome music, of course!
Music & Movies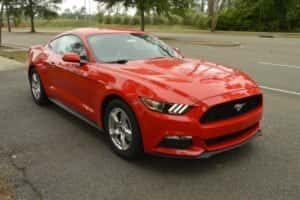 Generally speaking, everyone knows the Ford Mustang is an icon of movies and music. It's been that way since the beginning, way back in 1964. A staple of pop-culture, the Ford Mustang has appeared in over 3,800 movies. It's been mentioned in numerous songs as well.
Now, the iconic Ford Mustang Shelby GT350 is sharing the stage with the music group Little Mix. It's for their video for their new single "Power". Fitting, right? This song is off their chart-topping album Glory Days. The video, filmed on location in Los Angeles, features Leigh-Anne, Jesy, Jade and Perrie as they sing about women in control.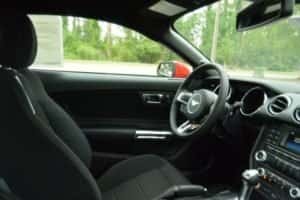 "The Mustang was amazing! Sexy and cool with a beautiful interior," said the band who can be seen singing and dancing alongside the iconic model. Little Mix are currently midway through the European leg of a world tour of 17 countries that has so far included dates in Germany, Austria, Switzerland, Italy, Germany, Belgium, the Netherlands, Denmark, Sweden and France; with UK appearances to follow next.
"Mustang is a car with true star quality and an in-built ability to turn heads," said Greg Dawson, vice president Communications and Public Affairs, Ford of Europe. "We loved the idea that one of our Mustangs would appear in Little Mix's new video and were only too happy to help."

Come feel like a rock star when you test drive a new Ford Mustang at Beach Automotive! There is a great selection of new and pre-owned Ford Mustangs on the lot. They are just waiting for you to test drive. We know you'll feel like a million bucks when you get behind the wheel. Give Beach Automotive Group a call straightaway to schedule your VIP Test Drive Experience! You'll be glad you did!