Maintenance & Service Needs? Come to Beach Automotive!
If you own a Ford in Myrtle Beach, then you need to be paying a visit to our certified technicians here at Beach Automotive Group for all your maintenance and service needs. Whether you make an appointment by phone or online, servicing your new Ford in Myrtle Beach has never been easier. Our expert specialists know everything there is to know about servicing new and old Ford vehicles, and they use OEM parts to ensure long-lasting quality. Whether you need a standard oil change or major engine overhauls, our team is prepared to handle it all.
Our Facility
Here at Beach Automotive Group, we have a state-of-the-art facility to help all your needs. Folks come from all over the state to purchase from our extensive selection and then visit us for regular maintenance for the life of their vehicle. Once you purchase a vehicle from Beach Automotive Group, we do not just leave you high and dry. We highly suggest that you bring your vehicle back to us for routine upkeep and any vehicle services you might need. Our professionals can install an upgraded sound system, rebuild engine parts, pull out dents, replace a battery and everything in-between. What is even better is that our facility is designed for your improved comfort.
Throughout our dealership, you can stay connected by our high-speed Wi-Fi. We offer multiple lounges that you can relax in while you wait for your vehicle to be serviced. Enjoy watching your favorite daytime shows or catch up on the latest news while you are waiting.
Need to get some work done or answer a few emails for work? No problem! We also offer high-top workspaces for you to stay on top of what you need to do. This comes in especially handy if the service you need was unanticipated. For example, a dead car battery or a blown-out tire can really put a damper on your workday. With our workstations at your disposal, you do not have to worry about falling behind schedule.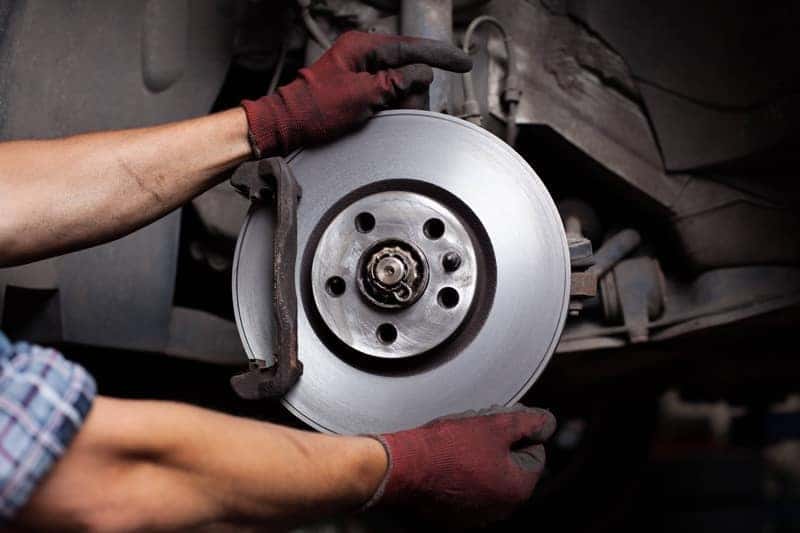 Servicing Your New Ford
So, you just bought a brand-new Ford. Congratulations! Now, you are probably wondering what all the significant milestones are to keep up proper maintenance. We are here to clear things up a bit for you.
Routine maintenance such as oil changes, tire rotation, fluids, and air filter replacements need to be performed every 5,000 miles. This may vary depending on the vehicle you have as some motor oils can last for up to 7,500 miles or more; but it's best to stick to every 5,000 miles just in case something else may be going on with your engine.
During the regular maintenance, it does not hurt to ask for a multi-point inspection as well. The mechanics are already going to be inside your vehicle. At Beach Automotive Group, this service is included free of charge when your vehicle is serviced. They may as well check over certain things like the braking system, the exhaust system, the cool system, and other key areas. If you have recently hit a pothole, curb, or experienced hydroplaning, then it will not hurt to also have your tires balanced and your wheels aligned.
Once you reach 100,000 miles, our professionals advise that you have the spark plugs replaced or at least checked on your Ford. At about 12,000 to 15,000 miles, you may need to replace the engine air filter. This filter is different from the cabin air filter. The engine air filter keeps dust and debris out of your engine block. Meanwhile, the cabin air filter, which can be replaced more often, keeps the air inside the cabin clean.
The accessory drive belts should be inspected every 50,000 miles and they need to be replaced entirely at about 15,000 miles. Also, at some point in the life of most vehicles, you will need to have the coolant changed but when this happens depends on your vehicle.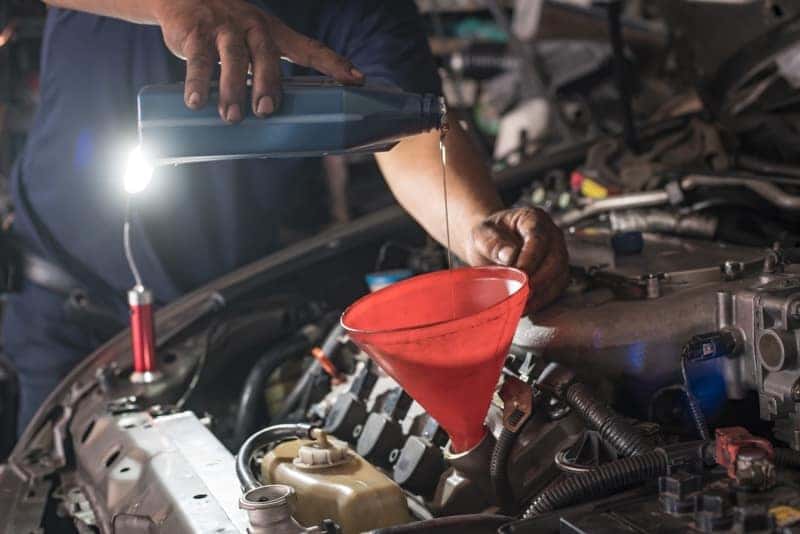 Our Parts Department
Keep in mind that our mechanics will only use OEM parts when they are available for any work your Ford requires. We do not cut corners to save a fast penny and we will always do what is best for your vehicle. While aftermarket parts may be cheaper initially, they can cause extended damage to your vehicle that will end up costing big time down the road. Here at Beach Automotive Group, you will get the highest-quality, genuine parts for your vehicle to keep it running for years to come.
Make an Appointment Today
Do you need an appointment to service your new Ford? Get in touch with our team right now to schedule an appointment at your earliest convenience. We are open from 7:30 AM to 6:00 PM Monday through Friday, from 8:00 AM to 1:00 PM on Saturdays, and we are closed on Sundays. We are looking forward to working with you.