How to Use Ford Remote Start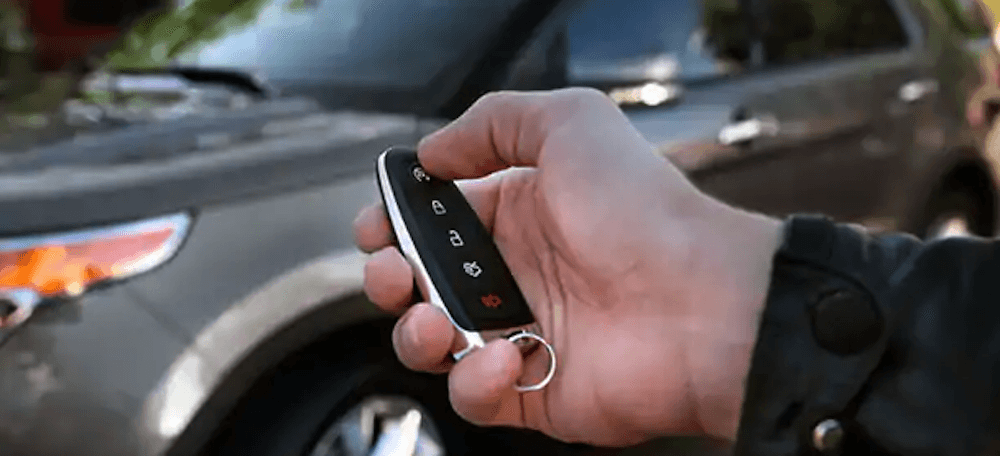 Many new Ford vehicles are available with remote start systems which give Conway and Murrells Inlet drivers remote access to start and stop your vehicle, as well as adjust your seating, mirror, and steering column positions. Need Ford remote start instructions? Check out this quick guide from Beach Automotive Group to learn more about your car's remote start app and how you can control your vehicle via your smartphone.
Ford Remote Start Instructions
Starting Your Ford Vehicle
Press the lock button on the key fob to lock the doors
Press the remote start button twice
Exterior lamps with flash twice
Horn will sound if the command failed
Turning the Vehicle Off
After remote starting, press the button once
Exterior lamps will turn off
Use the Memory Feature (if equipped)
Will adjust seating, mirror, and steering column positions when remote start is activated. You'll need to pre-set the positions in order for this feature to work.
Status Feedback
If your remote control system is equipped with status feedback, it can inform you of the status for remote start or stop commands. Here's a quick guide to their meanings:
Solid Green — Remote start successful.
Solid Red — Remote stop successful. The vehicle is off.
Blinking Red — Remote stop or start failed.
Blinking Green — Awaiting status update.
Reasons Why Ford Remote Access Won't Work?
There are several reasons why Ford F-150 or Fusion remote start won't work. If your key fob isn't responding to your commands, one of the following may be the cause:
Ignition is on
Triggered alarm
The remote stop/start system has been disabled
Open hood
Transmission is in park (P)
Low vehicle battery
"Service engine soon" light is illuminated
What is FordPass?
If your vehicle is equipped with SYNC Connect, you can use FordPass to control it from remotely. FordPass is a remote start app you can download from the App Store or Google Play and there are no yearly subscription fees. The app allows Florence drivers to:
Start and stop remotely
Lock and unlock remotely
Schedule a start
Check gas and fluid levels
Learn More About Ford Products & Services at Beach Automotive Group!
Beach Automotive Group is your source for information on the latest technologies from Ford Motor Company. While you're here, learn about Ford SYNC 3, find out how to connect to your Ford SYNC system, and how to program the Ford key fob.  If you have questions about how to use Ford remote start or the Ford remote start app, or if you want to know where to purchase genuine Ford parts and accessories, please feel free to contact us, or stop by our dealership near Wilmington today!
While you're at it, why not learn about the differences between the moonroof and the sunroof, both popular features with Conway drivers.
More From Beach Automotive Group
In-vehicle entertainment has come a long way. First there was the simple luxury of a radio. As technology evolved, Clients were able to play their own music on cassettes, then CDs and eventually, digital MP3 and streaming audio. Now, through smartphone integration, Clients can access a seemingly endless audio playlist whenever and wherever they go….

There sure is something special about getting behind the wheel of a roadster and cruising down the open road. You can pay more attention to your journey than where you'll end up. Over the last 30 years, Mazda continues to perfect its star roadster, the MX-5 Miata. Here's some information about the Soft Top and…

We have some fantastic news from CarGurus to share with you this month! Two generations of the Volvo XC90 were recognized as strong pre-owned purchases by CarGurus.com. CarGurus.com is one of the top online automobile marketplaces. Keep reading for details!