How Does Trading in a Car Work?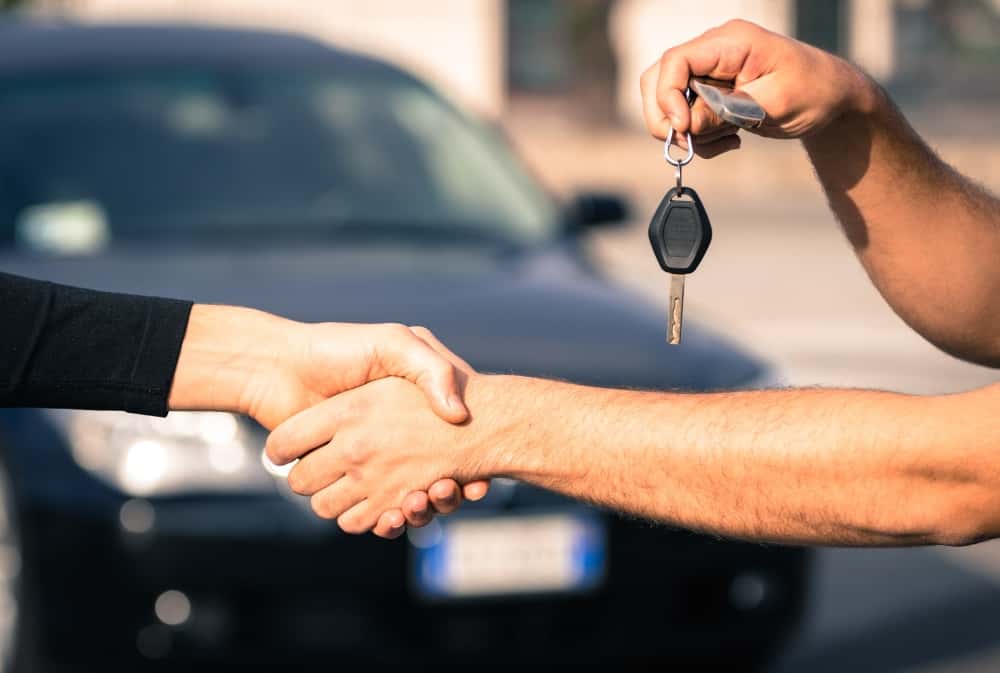 Myrtle Beach drivers enjoy having a car that makes sense for their needs, which sometimes means getting out with the old and in with the new or the new-for-you. (Check out our used car buying checklist). If you currently have a vehicle that's no longer working for you, then you may want to trade it in for a new model. This process is pretty easy, but it does require you to fully understand how everything works to ensure you're not being taken advantage of.
How Trading in a Car Works: Step-by-Step
If you want to know how to trade in your car, then you've probably already realized that the trade-in process is significantly simpler than listing your vehicle as a private, third-party seller. Here are the basic steps you'll take when it comes time to trade in your vehicle:
Research your vehicle's price and average resale value.
Compare the average resale price with a local dealership's offer.
Negotiate with the buyer for a fair price.
Finalize your trade-in and get the money you deserve.
It's really that easy, especially when you work with a qualified buyer like the Beach Automotive Group. When you trade-in your vehicle with us, you can put the money you receive directly towards a down payment on your next new, used, or certified pre-owned vehicle, or take your earnings home in cash! When you apply your earnings to a new purchase, a higher trade-in value will translate directly to a lower monthly payment.
Research Your Vehicle
In order to fully understand how to trade in your vehicle for the best value, you'll need to have a good idea of what it's actually worth. Do some research on your make, model, and year to find out what you can expect to receive. The Kelley Blue Book website makes it easy to see what kind of prices have been assigned to similar vehicles on the market today. You can also go to the source, and look directly at the web pages of private sellers and individual dealerships.
Make a list or a table of prices, and take note of the factors that cause the resale value to vary from one model to another. Once you've done your research, you'll have a good idea of what sort of price you can expect for your trade-in.
Get Your Trade-In Value Estimate
Once you have a general idea of your vehicle's value, you can use this information to start the process of getting your quote. Many dealership networks, including the Beach Automotive Group, will supply you with a trade-in value estimate before you ever step foot inside the store. Compare their estimate against what you know about the value of your vehicle, and see if they've given you a good price. If you're not happy, you can continue to compare estimates before taking it into a dealership!
This estimate isn't necessarily the final price you'll receive for your vehicle, and in most cases, an in-person inspection will be required. Nevertheless, when you compare estimates ahead of time, you'll have a better idea of where you can go to get the price you deserve near Wilmington.
Negotiate for a Fair Price
Not every buyer will give you the opportunity to negotiate, but in most cases, you'll have the opportunity to draw up a fair agreement once you've received the dealership's initial offer. Some places will even provide additional incentives, and perhaps a higher cash value, if you agree to put the money towards the purchase of one of the dealership's other vehicles.
Here's where your earlier research will come in handy! If other local dealerships are offering more, or if the average Kelley Blue Book value for your vehicle is significantly higher than the price being offered, you might be able to leverage this information for a better return.
How to Get the Most for Your Trade-In
Everybody wants to get the best price for their trade-in, but few are aware of all the things that they can do to improve their vehicle's resale value, even for years down the road! Here are a few of our tips to improve your vehicle's trade-in value:
Maintain your vehicle according to the factory-recommended maintenance schedule. Consult your owner's manual or talk to an expert to learn about the services required, and then stick to it! A vehicle that's been properly maintained will always be more reliable, and more valuable, than an otherwise comparable model. Keep good records, too!
Protect your vehicle's exterior from common causes of damage, including rust, road salt, bumps, and scratches. Washing your car semi-regularly, keeping up a good coat of wax, or equipping protective exterior accessories can all help you maintain value over time.
Take good care of your interior components. It practically goes without saying that a vehicle with scratched up seats, dirty floors, and a busted infotainment system will hardly be as valuable as a vehicle with a well-kept cabin. Employ seat covers, floor mats, and cargo covers in order to protect your investment on the roads of Murrells Inlet.
Trade In Your Vehicle with the Beach Automotive Group
The Beach Automotive Group helps drivers in the Conway area get the most money for their trade-ins. Not only do we value your trade fairly, but we also have a great selection of new and used vehicles for you to choose from! Check out our commercial vehicles for tough jobs, and contact us today to schedule your test drive or value negotiation.
More from the Beach Automotive Group