Enjoy Peace-of-Mind with Ford Roadside Assistance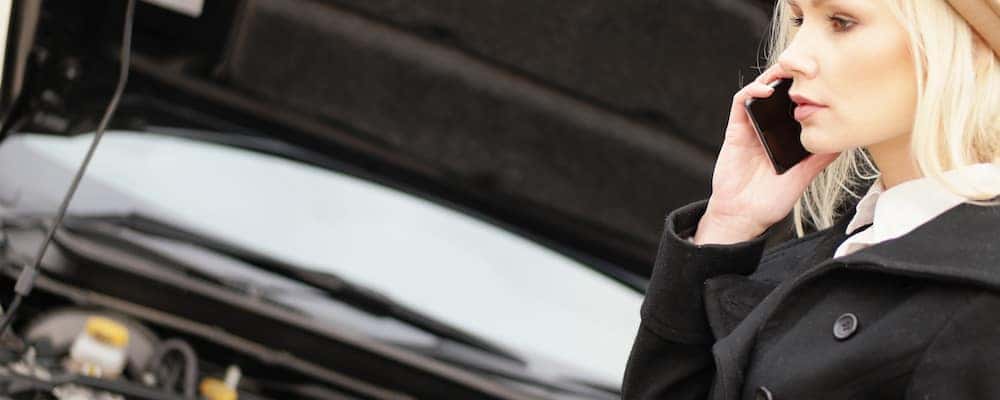 Every new Ford vehicle includes a complimentary Ford Roadside Assistance package, free of charge. With this program, you'll benefit from on-call support, 24/7/365, for five years or 60,000 miles. All you need to do is call the Ford Roadside Assistance number at 1-(800)-241-3673. Find out what the program includes and make sure that you're covered today!
What Does Ford Roadside Assistance Include?
Flat Tires
No one wants to blow a tire on the streets near Conway. However, if it happens to you, it's nice to know that Ford Roadside Assistance has you covered. As long as you have a spare tire on board, a Ford professional will change it and have you back on the road before you know it.
Jump-Start Service
Did you leave your lights on while you were working or parked at a rest stop? Maybe your battery just gave out after a cold night. Battery death happens to the best of us, so it's nice to know that Ford will give you a jump start if you run into trouble.
Lock-Out Service
Locking your keys in your car can be a little embarrassing, but the Ford professionals have seen it all. They'll come out to you and unlock your doors in a hurry, judgment-free. Note that if you need your keys replaced, you'll be responsible for the cost.
Fuel Delivery
Whether you're on vacation or driving home at the end of a long day, running out of gas always feels like a disaster. Call Ford Roadside Assistance, and they'll deliver fuel right to your door. Service includes two gallons of gasoline or five gallons of diesel fuel.
Complimentary Towing
If you suffer a breakdown or an accident, and you're less than 35 miles from the closest qualifying Ford service center, Ford Roadside Assistance will tow your vehicle at no cost to you. Towing a trailer at the time of your call, the Ford professionals can handle that, too–for a flat fee of $200.
Beach Automotive Group is Your Source for Ford Service in Myrtle Beach
Whether you need an oil change, brake service, or major repairs after a breakdown, you can count on the Beach Automotive Group service team to get you moving again. It doesn't matter if you drive a Ford Fiesta, a Ford EcoSport, or anything in between! What's more, if you require towing from Ford Roadside Assistance, we'd be happy to receive you and solve your problems. Contact us today with any questions you might have.
Learn More with Beach Automotive Group