Ford Accessories: Enhance the Adventure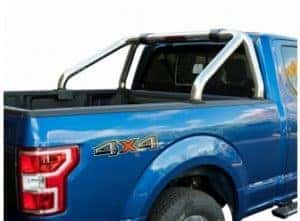 Many customers, especially adventure-oriented ones, want to outfit their vehicle for special tasks. Fortunately, Ford offers a wide array of Ford Accessories, specifically designed to fit their new Ford vehicle.
It's Good Business
Ford Accessories portfolio offers your salesperson an expanded opportunity to help you personalize your new ride with accessories designed and engineered to enhance your ownership experience. Assisting our customers with the right accessories is a win-win-win for you, your salesperson and our dealership:
Customers get the convenience of high-quality accessories without time-consuming shopping at aftermarket suppliers.
Our dealership has more growth opportunities as these accessories can be added into the customer's new vehicle purchase
We build customer relationship while increasing customer satisfaction
Why Ford Accessories?
When we discuss accessories with our customers, there are a few benefits they will want to keep in mind:
Precise fit and finish because all equipment offered through Ford Accessories has been designed to fit Ford Vehicles
Ford Accessories can be factored into the total cost of the vehicle/monthly payment and carry a Ford-backed warranty
Some aftermarket add-ons can potentially void a vehicle's manufacturer warranty
Using the Resources
Here at Beach Ford at Beach Automotive Group, our sales staff has familiarized themselves with the Ford Accessories resources and their features. We will use them to with our customers during the sales process. For our customers, they can find more information at accessories.ford.com. The website allows users to select available accessories by year and model. It also provides access to:
The Accessorizer, which allows owners to see what various accessories will look like on their vehicle.
Owners can also shop by category, such as:
Interior
Wheels
Electronics
Bed Products
Exterior
Let Beach Automotive Help
Do you have questions about any type of accessories for your new Ford vehicle? By all means, give Beach Automotive Group a call today!