Enhanced Ford Technology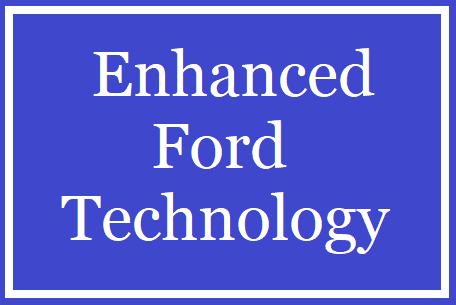 As demonstrated by the features included in available SYNC 4/4A with Enhanced Voice Recognition, we are on a mission to continuously enhance the hands-free, connected vehicle experience. Each of these sophisticated systems already offers a wide range of connected benefits. Now, building on the capabilities of Digital Assistant, the new rebranded Ford Assistant adds new functionalities that take connectivity to a new level.
Ford Assistant
The current features of Ford Assistant (formerly Digital Assistant) are already great for hands-free operation, enabling drivers to accomplish many tasks by simply using conversational voice commands – like they might so with Siri or Alexa. Ford Assistant quickly accesses information in the cloud, controls apps within the touchscreen, adapts to the owner and allows them to easily interact with:
Their compatible smartphone
Navigation options
Radio/media operation
Climate features
Ford Assistant responds to the owner after they:
Speak a "wake word" to talk to the vehicle – such as "Ok, Ford" or
Press the Push-to-Talk (PTT) button on the steering wheel
Ask Away
Once alerted, Ford Assistant addressed conversational requests, such as:
Where is the closest Italian restaurant?
Help me find parking new the ballpark.
Where's the cheapest gas near me?
The Next Generation!
In addition to existing capabilities, Ford Assistant is adding a new layer of in-vehicle capability to the system and opening an entirely new door of vehicle-and-owner communication, using Facebook Messenger Chat.
Enhanced Ford Assistant
Building on existing capabilities, Ford Assistant now becomes a source of knowledge for the owner's vehicle – in essence, becoming its own expert – answering questions, such as:
What does that light mean (when a warning light appears)?
What is Park Assist?
What is my charge status?
Do I have any recalls?
New Mobile Chat Channel
In combination with Ford Assistant and the FordPass App, owners can now connect to an communicate with their vehicle using Facebook Messenger Chat, available on a variety of smart devices or computer. This all-new chat feature is ideal for addressing requests, such as:
Start or lock my vehicle
Where did I park?
Check fuel/charge levels
It's Got Personality
Ford Assistant, now also including the capabilities of Mobile Chat Channel, evolves and gets smarter as it gets to know the vehicle and its owner over time. Additionally, evolving personality traits may sometimes interject playful responses.  Examples include:
When responding to a vehicle inquiry, "What is Park Assist?" – A video may be presented
If the customer has scheduled an appointment and the vehicle knows that the fuel level is low… – it may suggest leaving early to refuel
When a customer's makes a request to lock the vehicle's doors, it may playfully answer… – "Ok. One, two, three, four – I just locked your doors"
Availability
The new Ford Assistant and Mobile Chat Channel are available:
From the factory on select new vehicles that are equipped with available SYNC 4/4A with Enhanced Voice Recognition, including:

2022 Super Duty, F-150 Lightning and Expedition
5 (Job 2) F-150 (including Raptor) and Mustang Mach-E (including GT)

As a Ford Power-Up software update and FordPass update to current owners of vehicles that was equipped with available SYNC 4/4A with Enhanced Voice Recognition, including:

2021 Bronco, Edge, F-150 and Mustang Mach-E
Ford Power-Up Software Update
Customers with compatible vehicles will be notified via an icon (on the vehicle's SYNC screen) and will receive an alert and message center communication when the update has successfully completed
Reminders: Via the "Settings" feature, the owner's SYNC 4/4A system should have:
Automatic Updates set to "On"
A convenient date and time set up for automatic updates to occur

From Settings, tap System Updates, then Schedule Updates to set specific, recurring schedule