Did you know? Get the scoop here!
Here's another edition of "Did You Know?" with Beach Automotive Group!
Keep reading for some really awesome news! Don't get left behind!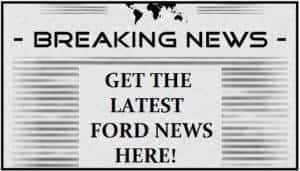 Did you know…
For the second year in a row, Ford Fiesta has been named one of the 10 Best Back-to-School Cars, according to Kelley6 Blue Book's KBB.com?
Did you know…
The all-new 2017 F-Series Super Duty was names the 2017 "Truck of Texas" at the Texas Auto Writers Association Texas Truck Rodeo? Additional Awards included:
Truck Line of Texas – Ford Motor Company
Heavy-Duty Pickup Truck – 2017 Super Duty
Best Powertrain – 2017 F-150 with 3.5L EcoBoost V6 Engine
Did you know…
A fully street-legal stock 2017 Ford F-150 Raptor placed third in its class at the 49th SCORE Baja 1000? Ford Performance engineers used the Raptor race truck program as a platform to share technology and prove out their trucks in the real world.
Did you know…
The biggest Ford trucks, the new 2016 F-650/F-750, sold more in the first either months if 2016 than all year in 2015? Through August, sales if F-650/F-750 trucks are up compared to 2015, making for the best year-to-date sales totals since August 1997.
Don't forget…
Designed to help you, the FordPass App allows you to move through your day smarter, better and easier than ever before. With FordPass, keep in touch with your vehicle in more advanced ways. From accessing your vehicle's data to managing its service needs; it's all on your smartphone!
Want to learn more?
interested in learning more about the Ford Fiesta, 2017 F-Series Super Duty, the Raptor or FordPass? Give Beach Automotive Group a call today. We're happy to help answer your questions. We can even tell you how to get your very own brand new Ford vehicle! It sure is an exciting time of year for Beach Automotive Group. Don't miss out on all the good stuff!