Blue Oval Charge Network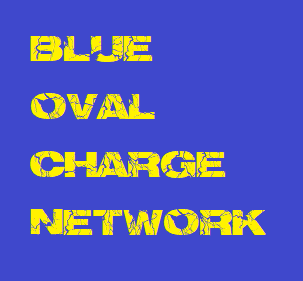 For some EV owners, the experience of operating and charging their new vehicle will be an entirely new experience. To ensure that they can enjoy all of the features and capabilities their new EV has to offer, before they leave our dealership, it is vitally important that they are:
Made aware of all the designed-in features and technologies that make choosing electric easy to own
Fully connected with the services available
Charging Options
Most new EV customers will initially use a combination of home and public charging. This article will focus primarily on public charging; however, home charging options include:
Using the standard Ford Mobile Power Cord (dedicated 120- or 240-volt plug required)
Options to purchase and install:
Ford Connected Charge Station (240-volt/48-amp)
Ford Charge Station Pro (240-volt/80-amp)
First and Foremost
We will assure our customers that their vehicle's SYNC 4A system and the FordPass App include easy-to-use features that will help them locate, pay for and even enjoy discounted charging options.
Using a combination of the vehicle's navigation system and cloud-connected features, their vehicle will automatically populate nearby charging options for them
The Plug-and-Charge feature allows them to simply pull up to select Electrify America charging stations, plug in and pay automatically
Power My Trip will automatically recommend charging stations along planned long-distance routes
BlueOval Charge Network
With the purchase of any Mustang Mach-E, F-150 Lightning or retail E-Transit, owners received two years of complimentary service from the BlueOval Charge Network, giving them access to a collection of branded charging stations.
Key Benefits – "ACE"
A – Access to 70,000 plugs and growing

The largest public charging network in North America

C – Complimentary 250 kWh of charging

At Electrify America stations

E – Effortless Plug-and-Charge convenience

At Electrify America stations
Additionally, because the FordPass App and the BlueOval Network offer so many charging options, it easily becomes the only charging app needed!