2022 E-Transit – America's #1 Commercial Van Brand Goes Electric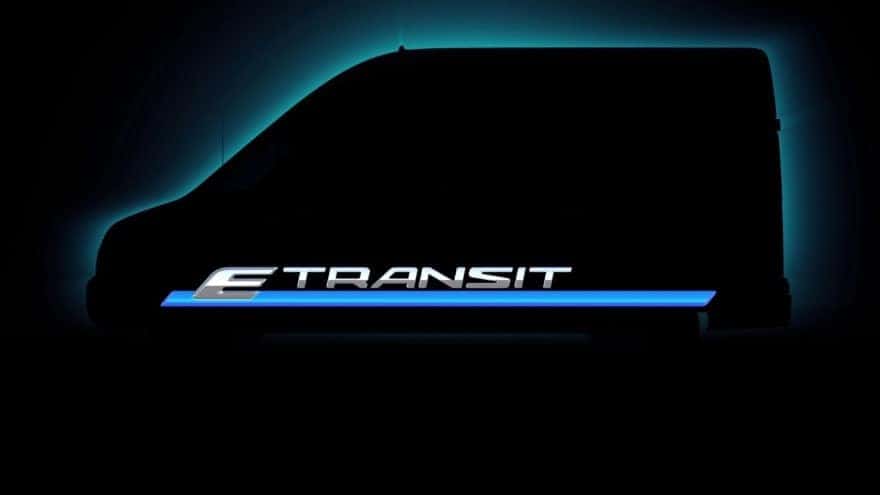 Available in late 2021, the new 2022 E-Transit van will offer and all-electric version of America's best-selling full-size commercial van brand, engineered to offer a targets EPA-estimated range of 126 miles on a single charge.
In addition to quiet operation of its electric powertrain, E-Transit will serve up six Cargo Van configurations, one Cutaway and one Chassis cab. All will feature proven Built Ford Tough capability and no compromises in available cargo-carrying capacity.
Carry On
Transit continues to be a market leader because it offers outstanding productivity and utility. E-Transit will meet those same expectations.
The 67-kWh lithium-ion battery is integrated within the E-Transit frame to maximize dimensions, cargo space and payload rating.
E-Transit will also provide the same ability to upfit cargo van interiors with racks and bins that take capability even further.
Technology
E-Transit owners will also have smart technology at their fingertips with the most advanced Ford systems, including:
12-inch color LCD touchscreen
Standard SYNC4 communication and entertainment technology
FordPass Connect
Over-the-Air Updates
Ford Telematics
Ford Co-pilot360 Technology
The Next Chapter
The journey into the next frontier for Ford commercial vans will be powered by an electric propulsion system and produce zero emissions!
EV Benefits
E-Transit is a smart workhorse designed with multiple EV benefits, including:
A whisper=quiet powertrain allowing E-Transit to work anywhere, anytime
Pro Power Onboard that generates 2.4 kW of mobile power

Provides power at the worksite, for things like power tools, as well as when driving, to charge electric-powered equipment

Scheduled maintenance costs for the All-Electric Transit are estimated to me 40% less than the average scheduled maintenance costs for a gas-powered 2020 Transit over 8 years/100,000 miles (whichever comes first)
Zero gas station stops or oil changes
Potential BEV federal tax credit
Charging

E-Transit will feature a standard Ford Mobile Charger (12-volt/240-volt). Most businesses will charge E-Transit where their vehicles are parked overnight. Customers have three options:
Establish a charging station at their place of business, commonly referred to as "depot charging"
Charge at home
Charge on the road
Ford Connected Charge Station wall unit with 240-volt/48-amp capacity will be available. Businesses may also choose to install a dedicated 240-volt outlet and use the standard Ford Mobile Charger.
E-Transit drivers can also utilize Connected Built-On Navigation to access the FordPass Charging Network, the largest network of public charging stations in the country, with more than 13,500 charging stations offering approximately 40,000 plugs.