2018 Mazda6: Have you taken a test drive yet?
Have you seen the new 2018 Mazda6 yet? We have to tell you, if you haven't, you're going to be seriously impressed! Mazda has been quite busy this year figuring out new ways to re-imagine and refine the Mazda6 for 2018. Keep reading for all the great new information!
Busy Time for Mazda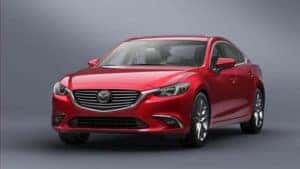 Yes, Mazda has been busy over the last year coming up with a great new 2018 Mazda6. One of the biggest goals was to enhance Mazda's unmistakable driving performance with a ride that's quieter and even more comfortable. The result is an amazing midsize sedan that competes with other vehicles in its segment that are typically much more expensive.
New for the 2018 Mazda6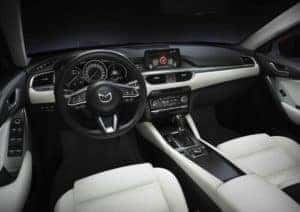 For 2018 Mazda focused on five key points: creating an elegant interior, offering ergonomic seating, turbocharging the engine, offering the best technology and forming a performance-oriented ride.
Do you know what Sen Wood is? Over the centuries, it's been a favorite material for both furniture and musical instruments. It's regarded highly for its durability and texture. Mazda features this wood in the 2018 Mazda6. It brings a higher level of traditional Japanese craftsmanship to the vehicle. It's been noted the redesigned cabin of the Mazda6 offers a feeling of "Mature Elegance."
Jinba Ittai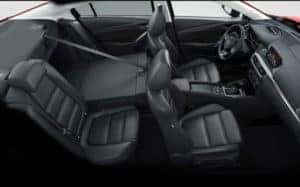 Another feature of the new interior is the ergonomic seating. Mazda has always believed the connection of vehicle and driver is important. It's the Jinba Ittai driving philosophy. By creating a human-centric design, the front seats were completely redone. Wider seats were created in such a way to reduce vibration and also increase physical support.
Under the hood, Mazda offers the award winning SKYACTIV-G 2.5T engine as a new option. This is a four cylinder direct-injected engine. It actually makes horsepower and torque that's comparable to a 4.0L V8 engine. The turbocharged engine can deliver up to 250 horsepower and 310 pound-feet of torque. It also offers greater fuel efficiency.
New Features
The 2018 Mazda6 also offers new features like the Mazda Radar Cruise Control with stop and go function. There's also an available 360 degree View Monitor and a windshield projected Active Driving Display. Honestly, there's a ton of fantastic technology on the new Mazda6 that will impress you. Mazda also made changes that, as a driver, you may never even notice. Although, you're likely to feel the changes in the performance.
We can't wait for the 2018 Mazda6 to hit Myrtle Beach. It should be here sometime this spring and we couldn't be happier! With this in mind, keep checking back for updates!